Chiropractic Testimonials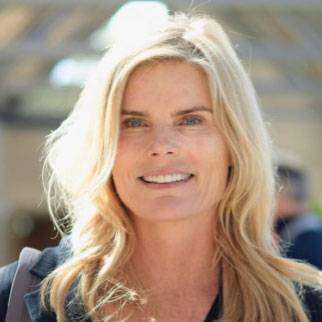 "Dr. Mike, as we like to refer to him, is one of the most gifted chiropractors from whom I have received care. His gentleness and insight are uncanny. Not only do I experience relief from whatever is bothering me, I feel like my entire system has been "turned on" to continue healing and creating more vitality. I simply love Dr. Mike and ZONE chiropractic care!"
- Mariel Hemingway
Advocate. Activist. Author.
---
"I have been to a good amount of chiropractors in my life and I have never felt so aligned than when I left Dr. Zalben's office. I felt like my body was communicating in unison with every other part of me. My structure felt different and stable, my breathing was deeper, and I haven't had any tightness or shooting pains. Most chiros I have experienced make me feel like part of their production line and just do aggressive cracking to adjust what is out of place. Zone therapy is rare to find and once you experience it you will never go back to regular chiropractors. Dr. Zalben took his time to understand all my concerns physically and spiritually, then took his time to find ways and people to connect me with for improved vitality. I don't think his reviews do him justice. He is a different breed and I selfishly don't want to share him with many others, lol. He uses intuitive healing practices with a very little physical adjustment. I have felt more corrected for a longer period of time than any of the quick, aggressive cracking I endured from other chiropractors. Zone therapy is something I discovered a couple of years ago and it is 10000x better than most self-care practices I have had. I love that I can incorporate my physical, emotional, and mental well-being with 1 visit to Dr. Zalben."
- Bonnie
---
"I have been treated by Dr. Michael Zalben for the last two decades. His unique skill set goes way beyond ordinary chiropractic. Every time I have a session with Dr. Zalben it is nothing short of transformative. The benefit to my overall health has been tremendous. Recently I suffered a nasty muscle tear in my lower lumbar region while trying to lift furniture. I could not walk and be in a lot of pain. After just one emergency session with Dr. Zalben I could walk upright again. After a third treatment, I am almost back to normal. He is an incredibly gifted healer who really takes his time getting to the root cause of the problem and does everything he possibly can do for you in a session. He is what you might call a "health detective" and is as motivated to get you back to perfect health as you are."
- Joanne
---
"Dr. Mike uses an unconventional combination of chiropractic techniques that are all gentle, but effective. One of the modalities he uses is craniosacral therapy, which is one of my favorites. Dr. Mike helped to release the tension in my head, neck, and shoulders. Another time, when I felt I had twisted my ankle, he worked on my lower back (not going anywhere near my ankle), and fixed the issue completely! He's friendly, intuitive, and really listens to everything you say. Highly recommended!"
- Gia
---
"Dr. Mike has got the magic touch. He is very intuitive, has a broad depth of nutritional knowledge, and is very plugged into the alternative health scene. He has helped me with back problems (I suffer from low back pain and head forward posture). His Cranial Sacral Techniques are a powerful aid to spinal problems. He is also very helpful with internal bodily issues, especially intestinal problems. Highly recommended."
- K
---
"Dr. Mike Zalben is one of the most beautiful and skilled doctors I've ever encountered. I'm dealing with a complex illness due to mold toxicity which makes me highly sensitive and hyper-aware of things that are beneficial, and I can say wholeheartedly Dr. Mike is an amazing healer. He is gentle and strong, perceptive, and kind and does not discount your pain or experience. As a patient, I feel so safe and well-received by him. He aligns my physical self and somehow in the process, my whole self gets aligned too. His skill set and approach are more unique than other chiropractors and the adjustments are just amazing."
- Zoe
---
"I accompanied my sister to their appointment, and it was a great experience because neither of us had received treatment from a chiropractor before. He was very patient, letting us know about the procedures beforehand and easing our worries about them."
- Kenya
---
"Caring service with incredible knowledge about how the body and brain work. I would recommend Dr. Zalben to anyone looking to improve their well-being. He cares and that is the biggest factor. Phone call check-ins to see how you are doing and coordinated care that makes sense for your progression in recovery."
- Yi
---
"Amazing experience and great quality of care. Dr. Mike is a lifesaver and gifted healer. He provided instant pain relief."
- Bern
---
"After each treatment I feel so much better, relieved from all my aches and pains. Dr. Zalben treats his patients with great care and he takes time to listen to you and he explains the area of treatment that will be done. He is the best. Thank you so much Dr. Zalben."
- Jojo
OFFICE HOURS
(By Appointment Only)
---
Monday
10:00am - 3:00pm
---
Tuesday
10:00am - 3:00pm
---
Wednesday
10:00am - 3:00pm
---
Thursday
10:00am - 3:00pm
---
Friday
Closed
---
Saturday & Sunday
Closed